Company Profile
Kenko Stationery is one of the leading brands in the stationery business in Indonesia. Kenko was founded in 1986 and started off by producing correction pen, making Kenko correction pens as the market leader in this category at current. After 30 years of development Kenko now provides a wide variety of stationery supplies that are utilized in offices, businesses, schools, industries and other organizations as well. Kenko's strict implementation on good quality and economic priced products not only make it well accepted and favored all over Indonesia but also being rewarded as Top Brands is many categories such as : Correction Pen, Cutter & Cutter Blade, Glue Stick, Punch, Stapler, Paper Clip, Adhesive Tape and other more. With high competitiveness of products, Kenko brand has upgraded its popularity, reputation and customer loyalty. Kenko products can be found in both traditional markets (wholesaler, retailer, photocopy shop, etc ) and leading modern outlets (Carrefour, Hypermart, Giant, Paper Clip, Alfamart, Indomaret, Gramedia and many others).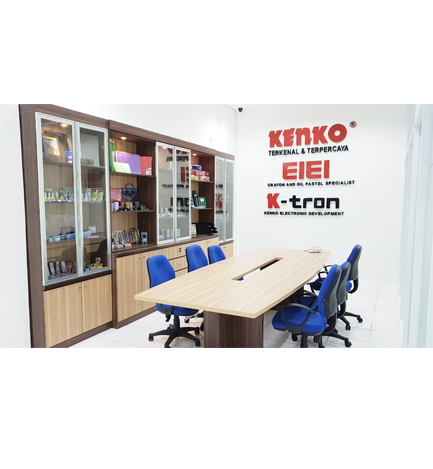 Vision and Mission
To beloved country Indonesia :

PT. Kenko Sinar Indonesia aspires to contribute in improving all positive aspects in the country; economic growth, society and environment.

To stakeholders/users :

We are committed to provide only good quality and economical products to their activities and businesses.

To our business partners :

Nurturing a winning network of partners. We only build businesses based on trust and win-win solutions with our suppliers and customers/resellers, working hand in hand to achieve growth constantly.

To our employees and shareholders :

The management of PT. Kenko Sinar Indonesia will only do the best in running the company to provide decent jobs and appropriate income to our employees. At the same time, to give fair return to the shareholders and making PT. Kenko Sinar Indonesia a truly sustainable company.